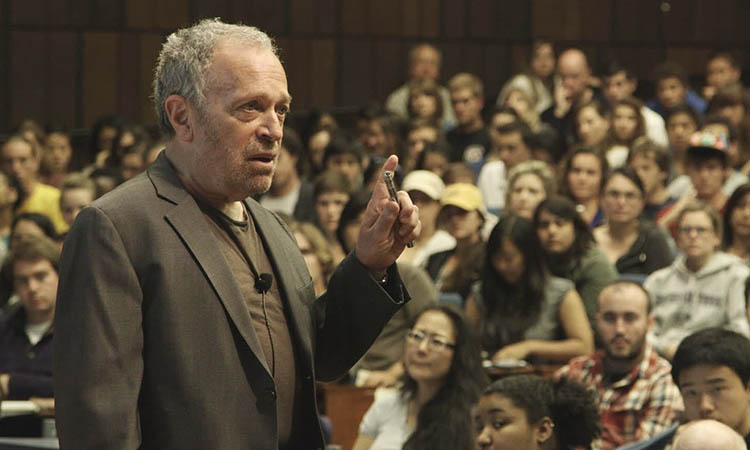 We launched the Letters & Science Discovery Courses in fall 2005, with the goal of providing courses ideally suited to fulfill the L&S seven-course breadth requirement in engaging ways. At that time there were literally thousands of classes that fulfilled breadth, but many of those had not been designed with breadth in mind. Many were meant to be the first course in a series for intended majors, or they were upper-division courses with prerequisites, for instance. There was no good way for a student seeking a high-quality breadth experience to choose wisely among the bewildering options.
In order to guarantee a high-quality breadth experience, we decided on two primary criteria for the courses:
They would be designed explicitly for non-majors. By this we mean that everything a student would need to know would be contained within the course—there would be no prerequisites. Also, the course should be engaging to students with no necessary prior interest in the particular breadth category. In practice this often meant that the course was interdisciplinary, bridging between something students were interested in and something they were not sure they were interested in. Finally, if this turned out to be the only course a student took in the given breadth category, that student could consider themselves an educated citizen in that arena, ready to make decisions, weigh evidence, and think clearly about related issues.
They would be taught by our best teachers. The premise here is that our best teachers can make any subject interesting and engaging to any students. In the program's first year, nine of the twenty-one L&S Discovery Courses were taught by recipients of the campus' coveted Distinguished Teaching Award.
Some Discovery Courses pre-dated the launch of the program: these were courses already designed for non-majors and taught by our best instructors, courses like Alex Filippenko's Intro to General Astronomy or Rich Muller's Physics for Future Presidents. In these cases we invited the instructors to the program and began funding extra graduate student instructors so they could seat more students. In other cases we approached excellent teachers and invited them to create their dream course for non-majors. In this way, for instance, we recruited Stephen Booth to teach The Value of Poetry: as he put it, English majors already knew the value of poetry—he wanted to reach everyone else. These were instructors who had what our founding dean, Robert Holub, called "a missionary zeal."
Every L&S Discovery Course has an L&S course number, and many are cross-listed with the home department of the instructor. The course numbering system reflects the courses' focus on breadth: 
20 and 120: Arts and Literature
30 and 130: Biological Science
40 and 140: Historical Studies
50 and 150: International Studies
60 and 160: Philosophy and Values
70 and 170: Physical Science
80 and 180: Social and Behavioral Sciences
Outstanding teachers among the faculty are recruited to teach in the program; there is no open call for proposals.
Our program supports the courses both with funding and with promotional efforts, including this website. Students have come to rely on the program when they are in search of unforgettable breadth experiences.
If you have questions, contact Aileen Liu, Director of Curricular Engagement Initiatives.